Environment´s information
The closest routes you have are the Migrating Merinas and of the fossilized dinosaur footprints, and also paths where you can walk, included the GR-86. For being very well-informed about the Dinosaur Ichnite Route, the best is going to the Hall of Palaeontology of Villar del Río. Close to it is Yanguas with its different churches, tapestry castle t, medieval bridge above Cidacos and unique landscapes. As well, in the High Lands of Soria, San Pedro Manrique highlights in historical-artistic and environmental heritage. As a neuralgic centre to understand the seasonal migration, the best thing is going to see the Pastoral Museum of Oncala, where there are also flamingo tapestries in its parish. Besides, among Oncala and Yanguas the cinema route Total-José Luis Cuerda.
Bretun
Its traditional architecture of the High Lands of Soria, is one of its appeals. Brown and blue tones, from the earth and from the sky, they frame the old mill, the stone laundry, the small hermitages, the Gothic of the church and the rock that once were silt. It belongs to the Ichnites Route of the Dinosaurs, with different sites: Matesca, in the beginning of the village and with a sculpture of triceratops, the Corral of la Peña, the front and the Fountain Lacorte. The Gothic church is dedicated to San Pedro Apostle and there are some angels of American-Indian style in the high areas; Bretún also has two hermitages dedicates to the Saint Christ and to Saint Cristina. Some sheep flock can be seen grazing through the term. It belongs to the Natura Net 2000
Tours
*Ichnites: The different size that the footprints present, drive to think in big groups of dinosaurs, existing, of this way, as adult individual like individual of small size. Furthermore, the biggest curiosities, so it is possible observe in the rock a rough skin of a dead dinosaur, next to the skull and the limbs.


*Paleontological classroom (Villar del Río): The Paleontological Classroom of Villar del Río is a expositive and didactic place which objective is show the meaning of the ichnites deposit of the region of "Tierras Altas of Soria", a place of world importance in the knowing of dinosaurs and other Mesozoic reptils .


*Monuments: The Gothic church is dedicated to San Pedro Apóstol and it has a pair of hermitages dedicated to Saint Christ and to Saint Cristina.
Activities
Mountaineering, Gourmet routes, Hiking - Trekking, Mushroom, Mountain biking - mountain biking, wildlife watching, etc ...
WHERE TO GO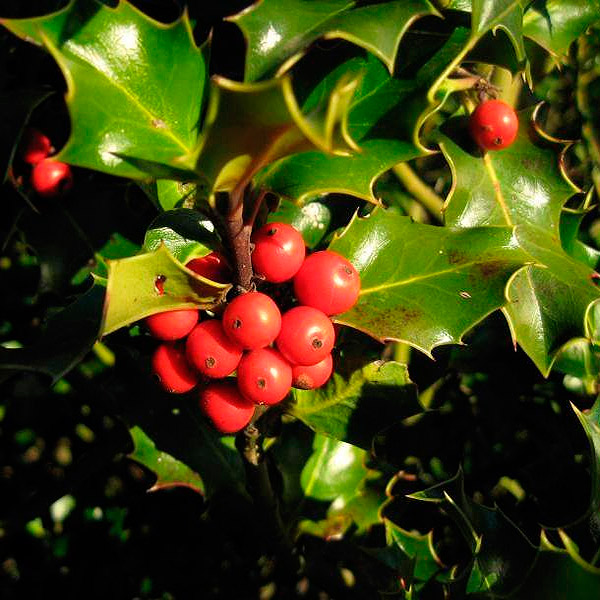 Acebal de Garagueta
Uno de los mayores acebales puros de España entre Torrearévalo y Arévalo de la Sierra, localidad esta última con su Casa del Acebo. Zona ZEPA y LIC, así como Reserva Natural. El último tramo es por c...

Ruta de las Icnitas
En el término municipal de Enciso hay catalogadas 1.400 huellas de dinosaurios. Es el punto de partida para visitar las huellas, a partir del Centro Pelenontológico. en el trayecto de Enciso a Navalsa...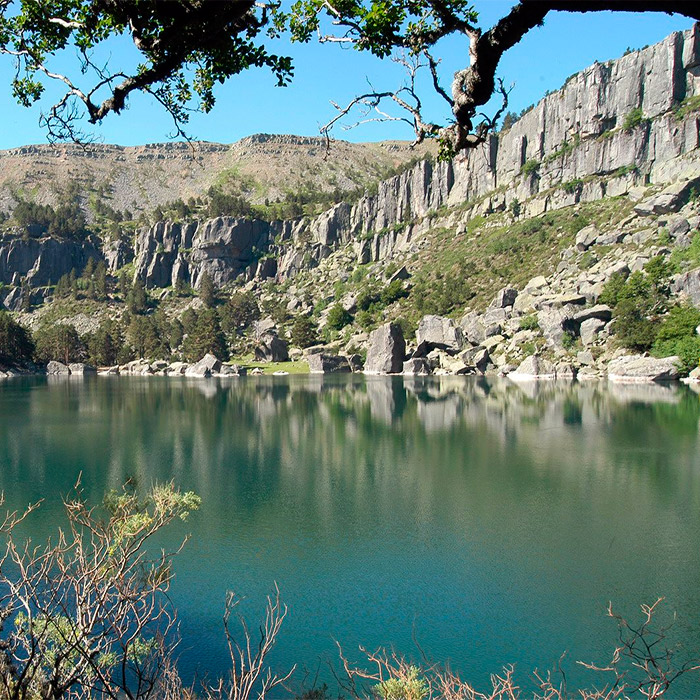 Laguna Negra
El paraje forma parte del Parque Natural Sierra la Laguna Negra y Circos Glaciares del Urbióln, cantado por Antonio Machado. Foco de leyendas y en un entorno idílico de hayas, pinos albares y roquedos...
UPCOMING EVENTS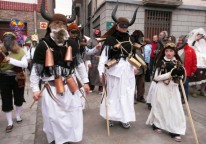 Carnaval Tradicional Riojano
En Enciso, del 21 al 22 de febrero
Enciso celebra su carnaval en el que se recuperan disfraces ancestrales que desfilan por las calles y se hace una cena popular y quema de los judeses.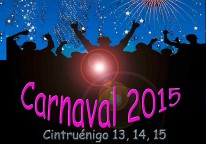 Carnaval de Cintruénigo
En Cintruénigo, del 24 al 26 de febrero
Viernes tarde: Lectura del pregón hacia 19:30h.y tamboreada. Sábado: salida de los zarramusqueros hacia 17:00 (durante 1 hora los zarramusqueros manchan a todo aquel que no vaya disfrazado) Domingo:...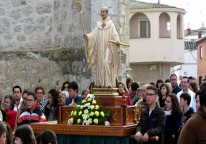 San Raimundo
En Fitero, del 11 al 15 de marzo
Patrono de Fitero es San Raimundo al que festejan durante varios días, siendo su día litúrgico el 15, con su misa cantada por coral, encierros, vaquillas y toro de fuego. El domingo hay corrida de to...