Reservations
If you do wish to contact us via one of the following numbers:
Or if you prefer, fill out and submit the form below and we will contact you as soon as possible.
IMPORTANT
These bookings have not legal basis and they will have to be confirmed by the same accommodation to be effective
Check the availability in the calendar for the dates you want.Thank you very much.
EXTRA INFORMATION

Once you book, you will need to pay 50% of the amount. The booking will be confirmed when we receive the deposit. If you want to cancel or change the booking, we beg you to let us know as soon as possible, we will give you back the amount as soon as possible. The house is available from the 17:00 of the day you arrive and you must leave it at 12:00 pm of the day you go out.
Molino de Bretun - Buho
Casa Entera ( 8 places + 4 extra )

RATES
Seasons
LOW
HIGH
Weekend:
500 €
700 €
Whole week:
900 €
1,250 €
Dos noches:
340 €
470 €
Tres noches:
490 €
680 €
Temporada alta: De Junio a Septiembre ambos inclusive. Ademas de fechas destacadas como; Año nuevo, Día de Reyes, Semana Santa, 1 de Mayo,12 de Octubre, 1 de Noviembre, Puente de la Constitución, Noche Buena, Navidad y Noche Vieja. A tener en cuenta que la temporada alta incluye todas las vísperas de los festivos. .
 


La temporada baja, comprende el resto de fechas que no están incluidas en la temporada alta.


Las tarifas definidas como 2 noches y 3 noches no serán válidas para fines de semana.

Todos nuestros precios llevan IVA incluido.
Molino de Bretun - Garduña
Casa Entera ( 2 places + 2 extra )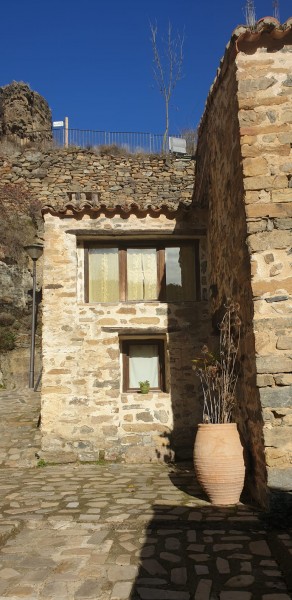 RATES
Seasons
LOW
HIGH
Weekend:
190 €
250 €
Whole week:
490 €
650 €
Dos noches:
150 €
210 €
Tres noches:
210 €
300 €
One day: 80 €
*Weekend/ two days: 140 €
*Week: 350 €

Unique season
IVA included